Education
The Council's budget devotes an annual amount to the educational pillar of IEHLC to sustain and support responsible growth of educational opportunities for the enhancement of the quality of life for the Hispanic community.
2019 Third Annual Education Summit Re-cap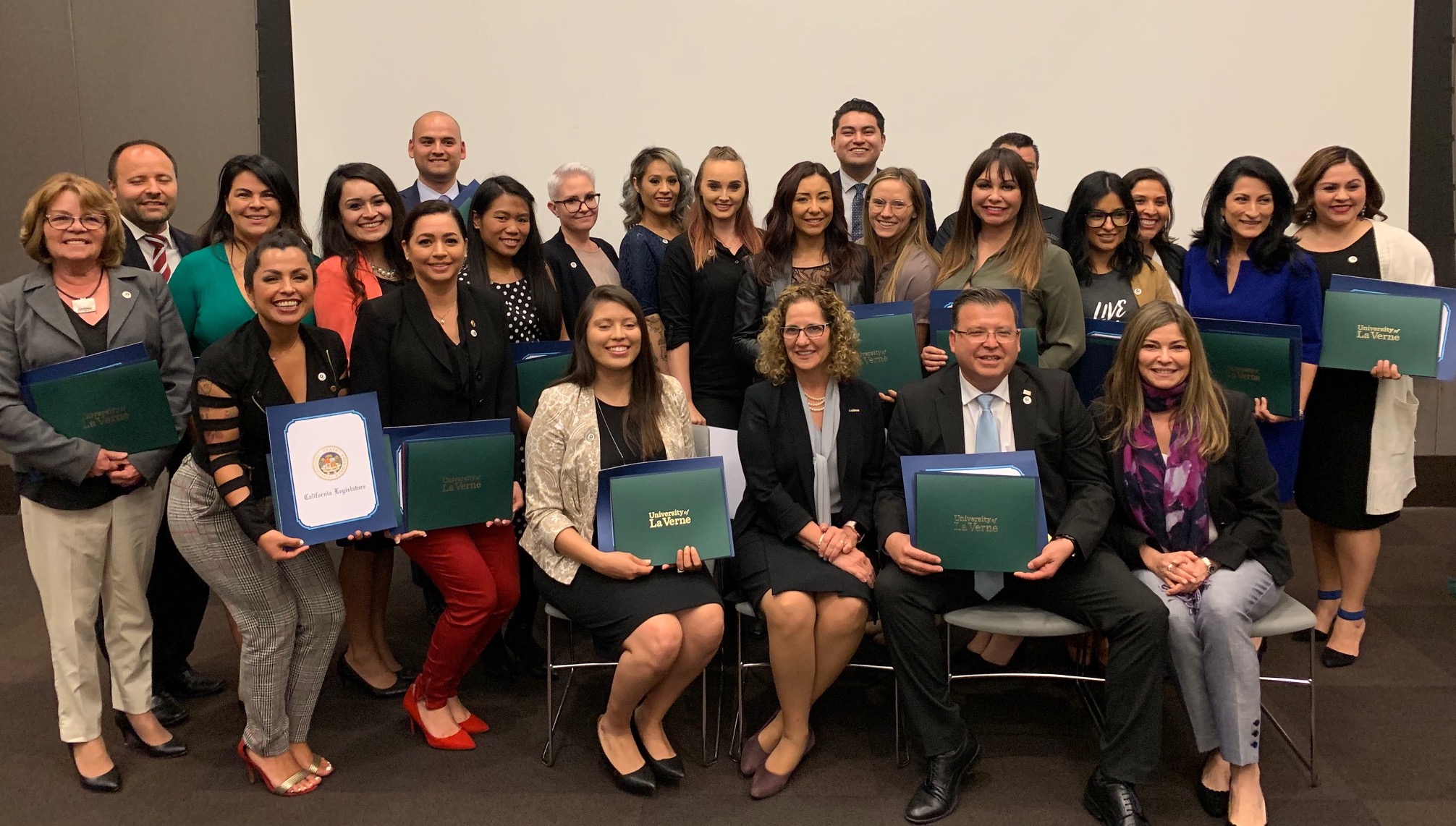 On Tuesday, April 16, 2019, The Inland Empire Hispanic Leadership Council (IEHLC) celebrated its 3rd Annual Education Summit where more than a hundred of alumni, faculty, dignitaries, family and friends gathered in the Abraham Campus Center to watch 22 students graduate from the world recognized Community Leadership Certificate Program – a program made possible with the partnership with the University of La Verne (ULV).
After the opening remarks from ULV President Devorah Lieberman, IEHLC President Jaime Hurtado, and Mayor of Coachella & Riverside County Chief of Staff Victor Hernandez, our largest graduating class successfully completed the Community Leadership Certificate Program with group presentations based on the four pillars of IEHLC's mission statement of Business, Education, Health, and Public Policy.
Education Summits
The first Education Summit was held on the campus of the University of La Verne in the spring of 2017. The summit, in conjunction with the Community Leadership Program, was hosted on the campus. Professors and student of the series shared their insights of the Leadership Program and strategies in adapting skills learned into their personal lives and business.
Scholarships
The purpose of IEHLC scholarships are to provide regional financial support in the San Bernardino and Riverside Counties to broaden and enhance civic leadership among students enrolled in a college or university listed below. The program's intent is to offer monetary support to participating college students in a community college, undergraduate or graduate program. These students must be enrolled in a program or have a desired career surrounding one or more of our four pillars: 1) Business, 2) Education, 3) Public Policy or 4) Health. In 2018, IEHLC conducted its first round of Scholarships for students attending several local universities and colleges. IEHLC also conducted its first Annual Scholarship Recipient Dinner honoring and recognizing the awardees with their check and certificates.


Study Abroad Summer Program to Mexico (IME BECA)
In collaboration with California State University, San Bernardino, the Consulate of Mexico (San Bernardino), Cardenas Foundation, and IEHLC, funded 27 student to study abroad in Mexico City.
Scholarship recipients learned about Mexican society, economy, politics, and culture. Participating students, mostly of Mexican descent earned two academic credits.