Members
Chairman, Chief Advisor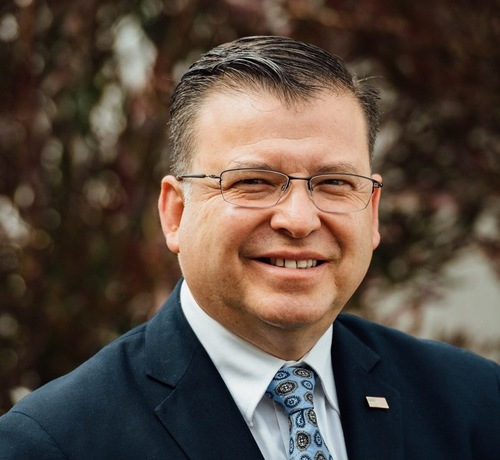 Jaime Hurtado is presently the Manager of Trade Delegations and International Business Matching at the Office of Foreign Trade for the County of Riverside.
Previously, he was the Chief of Staff for Fifth District County Board of Supervisor Marion Ashley. For the last 30 years he has focused his efforts in public service, community and Governmental Affairs. Since 2003, as a District 5 staff member, he works closely with Supervisor Ashley on a variety of projects in the Fifth Supervisorial District. Having worked his way through college, Jaime attended UC Riverside and CSU San Bernardino and majored in Political Science. He applied his academic studies in Legislative Internships with Cities, Counties and with the California State Legislature. In 2012, he obtained a Bachelor of Arts from La Sierra University working towards his Masters in Business Administration.
His endeavors with the community landed him employment with local non- profit agencies and there he served as an employment development specialist to both youth and adults. His familiarity with Job Training and Workforce development systems became at the age of 14. His employment success is largely due to Workforce Systems. He also became very active with the Greater Riverside Hispanic Chamber of Commerce where he was named Board Legislative Committee Chair. In this capacity he planned, organized five very successful annual Legislative Luncheons. His leadership qualities are exemplified in the organizations he has recently served. Served a two year term as President of the Moreno Valley Hispanic Chamber (MVHCC) and is currently the President of the Inland Empire Hispanic Leadership Council (IEHLC).
Jaime's past and present community involvement include: Rotary, Riverside Housing Development Corporation (RHDC) Board Member, City of Riverside Eastside Neighborhood Advisory Committee (ENAC), Riverside Neighborhood Partnership (RNP). In March 2009 he was appointed by Governor Schwarzenegger of the State of California to the Southern California Fair Board (Agricultural District 46). In January 2014 he was reappointed by Governor Jerry Brown to the Southern California Fair Board (Agricultural District 46). He served as a Commissioner for Parks and Recreation for the City of Riverside. He has excellent communication skills and enjoys working with people. He lives in Moreno Valley with his wife of 25 years and their two daughters.