Members
President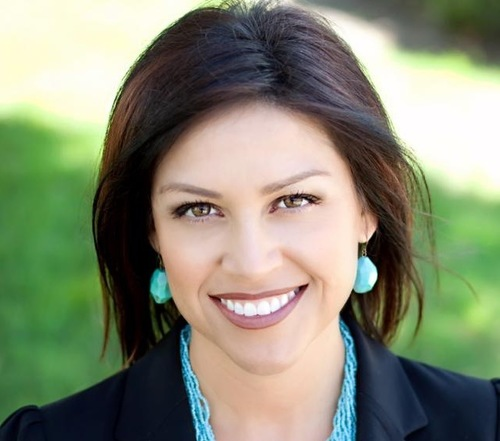 Laura Morales is the mother of three, Ruben age 23 who just completed one tour in the US Navy and
currently working as a reserve in the Navy, Nicholas age 18 a senior in high school and Isabella age 14 a
freshman in high school. Laura spends most of her free time when any on the softball field with her
daughter watching her play travel softball. Laura also enjoys working out every day, dancing, beach
camping and traveling with her family. Together they reside in the city of Grand Terrace in San
Bernardino County.
Laura currently works for the League of California Cities a 119 year old Grassroots organization as the
Regional Public Affairs Manager for the Inland Empire and Desert Mountain Divisions which extend
through four counties San Bernardino, Kern, Mono and Inyo counties lobbying to protect local control
for cities in California working directly with city officials as well as State legislators on public policy. Prior
to this Laura worked as the Executive Director for the Colton Chamber of Commerce for five years.
Laura has also served as a trustee for the Colton Joint Unified School District has a passion for education
and served as an advocate for students. She volunteers her time and speaks at various schools as part of
the CJUSD Empowerment Series to help inspire young girls by sharing her personal story od adversity.
Laura has received several awards and recognitions, in 2009 she was the recipient of the Woman of the
Year award by Senator Gloria Negrete McLeod, the recipient of the 30 under 30 award by Assembly
Member Wilmer Amina Carter in 2010, the recipient of the Unforgettable Hearts Award in 2012 and
most recently the recipient of the Woman of Distinction award by Senator Mike Morrell in 2015.
Laura serves on the board of the Ronald McDonald House Loma Linda and volunteers her time to cook
for the families who reside there while their loved ones receive care, has served on the board for Santa
Claus Inc. for over 15 years, a 65 year old charity in San Bernardino that makes Christmas miracles for
children and families in need. Laura started her own non profit the Living-4-Giving Foundation 13 years
ago to help children and families in need by delivering Thanksgiving meals to homes, feeding the
homeless, providing school supplies, clothing and shoes to students in need and toys at Christmas to
families in need in the San Bernardino area. Together with her family, friends and board of directors
raises money every year to provide to families because she knows what it feels like to do without and
believes no child should ever go without the bare essentials for a good education. Giving and doing for
others is a passion of hers and one of her biggest accomplishments was officially becoming a 501 c3
after 10 years of doing Gods work with friends and family.
Laura has a very strong network of mentors, supporters and acquaintances in many capacities and
backgrounds from County Supervisors to County District Attorneys, County Sheriff, local and state
elected officials who she works closely with and has learned a lot from over the years and believes that
your network is your net worth and helping motivate and inspire Latina women is incredibly important
today more than ever. She hopes to one day leave a legacy of good work not only for her children to
follow but for other women like her who have experienced the trials she has can see that there is hope
and that she too can achieve greatness and fulfill her dreams and everything she sets her mind and
heart to. To change one person's life, that in itself would be a life well lived.
Laura holds a Bachelors of Science in Business Degree from the University of Phoenix.